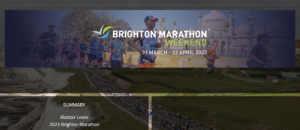 Since I was 8 yrs old watching the London Marathon on TV, I've wanted to run a Marathon.  Frankly, for most of those 39 or so years I've been too lazy and too unfit to ever really seriously contemplate it.  However, having started running regularly in the last year or so, I'm now going for it.  Not London, but Brighton is a great place, I've heard its relatively flat, and the timing is good as it is before the cricket season…so I'm going to try and achieve my ambition.
Pretty standard mid life stuff..lucky me.  I certainly wouldn't be asking for sponsorship on the basis of my finally getting round to doing something I've long wanted to…
Harrison on the other hand does not have the time I have had to achieve his ambitions.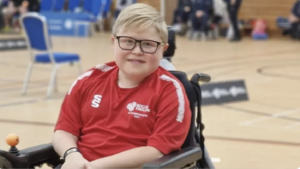 Harrison was one of my son Patrick's first friends at nursery school when they started aged 3 or 4.  Not long before they went up to primary school, Harrison found out he was suffering with DMD – Duchenne Muscular Dystrophy.  This very rare genetic disorder still has no cure and will mean Harrison is unlikely to reach close to the age I am today.
Harrison's ambition right now is to become a Paralympian and represent Team GB at Boccia, and in his words…
My dream is self funded… entry fees, hotels, flights, equipment.
Unfortunately, at the moment there is no access to the financial support I need to travel the UK and The World this year, 2023, to try and reach my dream of competing at the Paralympics. The World Youth Championships alone will cost over £3500
I need your help to get me there.
In return I can promise you this, I will do my best, I will try to make you all proud of me, I'll share my progress, the wins, the losses (hopefully not too many of those) my experiences, my competitions and my training, all on my Instagram @boccia_harrison
That's why I'm asking for you to consider supporting me taking on both the Surrey Half and the Brighton Marathon in the next few weeks by making a donation – either to my GoFundme page, which will go straight to Harrison and his Paralympic dream, or direct to Harrison's Fund, the charity set up by Harrison's Dad to help ensure this awful disease can one day be cured..
Thank you !